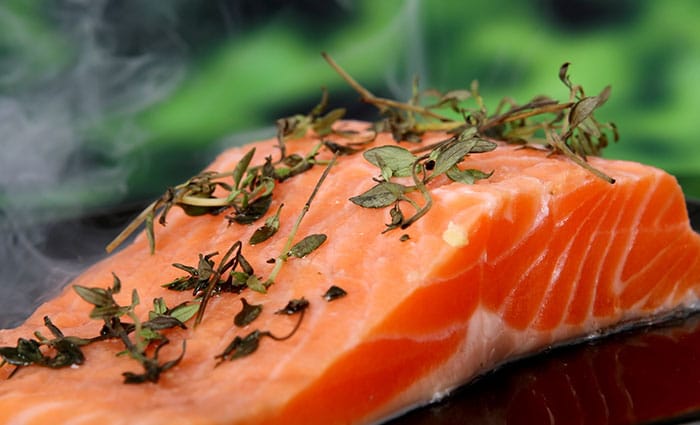 1. Omega-3 Fatty Acids / Fish Oils
Cold-water fish are a terrific source of Omega-3s fatty acids, which are essential nutrients for human health. These important nutrients are also sometimes referred to as polyunsaturated fatty acids. Not only are they proven to reduce inflammatory proteins in the body, but they also improve brain function and lower risk of heart disease, diabetes and other illnesses.
Omega-3 can be found in cold-water fish such as tuna, salmon, trout, halibut and sardines. Taking a daily fish oil supplement is another way to absorb Omega-3s.